BritRail Special: London, Liverpool, and Manchester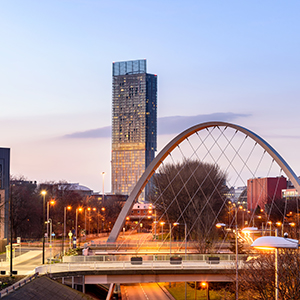 BritRail Special
In this itinerary, London becomes the gateway to North West England with the addition of Liverpool and Manchester. Whether this is your first time in England or your 10th, Avanti's providing you the opportunity to have a great vacation. You've got the flexibility to add the options that will make your vacation yours as well as taking advantage of this BritRail Extra Day Free Promotion.
Includes:
...
About Avanti Destinations
The passion to serve and inspire savvy travelers with innovative and personalized vacations has been the driving force for 31 years at Avanti Destinations. We have the passion for independent travel and want to share it with you! We provide you with authentic travel experiences backed by our expert knowledge. You go where you want. When you want. With the flexibility to savor special moments along the way. Your vacation is uniquely yours. That's Avanti!
Our record of success at Avanti
...